Winter- Cold, dark, dry and dull. Whoops, No way Jose! I refuse to let it be that way. Let's try again. Winter- cosy, holidays, stylish coats, festive, family and friends, hot chocolate, Christmas gifts, sparkle and color! Aah, that's better :)
I am a summer person. I like long sunny days, peach iced tea and the beach. I also like color! During the winter months, we mostly tend to gravitate towards dark clothing, sit all huddled in blankets refusing (super lazy) to step out and often fall prey to the winter blues ( Oh, apparently winter blues is scientifically proven. Its called SAD- Seasonal Affective Disorder. Just wiki winter blues....ummm yes, I tend to over research/google stuff :s ). Hmmm, come to think of it, that could be a new year's resolution: STOP GOOGLING INANE THINGS!!! ;). Anyhow, I have now taken a vow not to feel all "blue" and love winter for what it is. I am cheerful, festive and colorful! and besides, I love Christmas :)
Color to me this winter has taken on the form of nail polish. Even if I feel a bit drab, or my festive spirit takes a tiny dip, I swipe on a beautiful nail color. Wearing glittery glamorous nails or deep luscious rich winter hues makes me feel happy. They brighten and dazzle up any outfit which I would say is much needed during this time. So here's my pick of some wonderful winter nail polish colors and trends.
Moisturize your hands well and swipe on some winter goodness!
I have always loved this color and have been wearing it for years. A beautiful deep maroon wine color.
Grey polishes are big this winter. A Pearly frost one would look
dazzling on your digits!
Essie- Steel-ing the Scene
Barry M Glitter Nail Paint. So so perfect for Christmas. Just remember to add a top coat!
Gorgeous matte colors that look so sophisticated. They have such a wintry feel about them.
Zoya Velvet Fall and Winter Nail polishes
Top left: Matte Velvet Loredana and Posh
Top right: Matte Velvet fall- Loredana
Bottom:
Matte Velvet Winter - Veruschka, Savita and Harlow
Sparkle is so much fun during the holidays! Also a great winter color, Tease-y does it.
OPI Burlesque Holiday 2010 (swatches)
Gold looks absolutely glamorous. Why not add Glitz to your New year's outfit!
Chane Le Vernis- Gold Lame
Ciate Nail polish- 3 am girl (inky navy blue)
Most people tend to go dark in winter, how about a nude/neutral? Looks super chic and nude in winter has made a comeback
OPI- Barefoot in Bareclona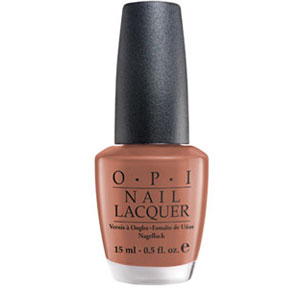 A great way to spark your Christmas spirit if you haven't had your fill yet ;
)
China glaze- Watermelon rind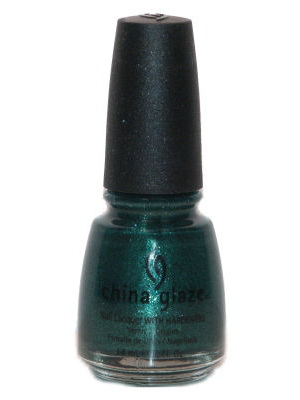 "Blackberry Bling"
A trend seen on many celebrities and on the runway this winter. The "Blackberry Bling". You paint your thumbs a flashy color that's different from the rest of your nails, so they stand out as you type on well...yup, your Blackberry. Okay
okay, I wont be biased, iPhone users can do this too! :P. Also simply known as an "accent" nail, if painted on any other digit, say th
e ring fingernail!
I'm a little safe when it comes to trends, sticking to what looks best on me and I guess with this one, I wouldn't mind a bit of a quirk :) Just be careful of what colors you pair together, it could either look great or end up looking plain tacky.
I always wear a nice bright red for Christmas. It makes me feel close to Santa. Or I could do a green this year and become his lil' helper! ;) Now for New years..hmmmm... which one should it be? Any suggestions? What are you all wearing?
photo credits: Google